The law is the final arbiter of contested issues in America, and decisions made within the legal system have far reaching and potentially irrevocable consequences. Having a Georgia attorney on your case is critical to successfully operating within the legal system and achieving the best results. We pride ourselves on providing clients with tremendous customer service.
You have the ability to speak with an attorney directly at (404) 447-1311, and experience what it's like to be treated like a person instead of a number.
Hicks Law Firm: Hire an Attorney Focused on You
Our team prides itself on squeezing as many hours possible out of each day to ensure that our clients are fully satisfied. Our commitment to you is that we will:
Listen to your story.
Treat you with the dignity, attention, and availability you deserve.
Explain the Law and its application to your case in approachable terms.
Assess the strengths of your case realistically and honestly.
Communicate and keep you in the loop at all times.
Commit the time necessary to achieve the best possible results.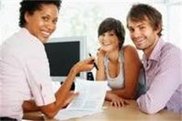 We believe that good representation is a very personal matter between attorney and client. That close communication and responsiveness are the cornerstones for determining the important issues and creating solutions tailored to the needs and goals of the client.