Hicks Law Firm of Atlanta specializes and excels in the following areas:

Criminal Defense (felonies & misdemeanors)
DUI Defense
Traffic Violations
Uncontested Divorces
Child Support Modifications
Child Custody/Visitation
Social Security
Immigration
Contracts
Personal Injury Claims
Worker's Compensation
Tort Liability Cases
Employment
Wills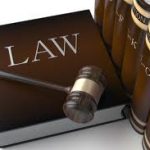 Choose the Right Attorney:
When you are faced with a serious legal matter, it is crucial to act quickly and wisely. The first thing you will need is an attorney you can trust, an attorney with the experience, reputation, and determination to effectively defend your rights at stake. Regardless of your circumstances, you deserve justice and first-class legal representation. That is where we come in. We are always willing to work with you and your financial situation, making it possible for you to afford the legal representation that you deserve. We welcome the opportunity to earn your trust and deliver you the best service in the business.